YOU MIGHT HAVE

 
SEEN ME ON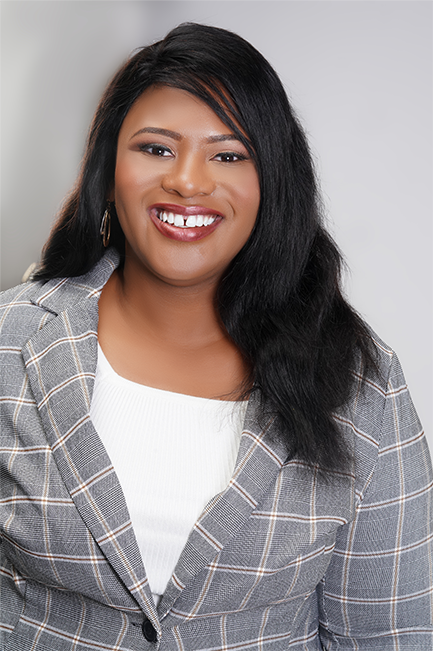 IT'S TIME FOR WOMEN TO

TRANSFORM THEIR DREAMS INTO REALITY.
GET OUT OF YOUR BOX. STEP OUT OF YOUR COMFORT ZONE. TAKE A BOLD STEP OUT OF THE ORDINARY, AND BECOME EXTRAORDINARY. LEt'S TAKE A TRIP INTO THE WORLD OF FREEDOM
You deserve everything that you have been
dreaming of and so much more.
DON'T WE ALWAYS 
DREAM OF HAVING A PERFECT LIFE?
I was born in New York City and I am a first-generation American to British-Jamaican parents; My parents divorced when I was nine, and I moved to Atlanta with my mother and younger brother. As a child, life was not a bed of roses. As the eldest, responsibility set in quite early.
I paid for college by working three jobs and running a tutoring agency. As a GSU panther, I completed my Bachelor's Degree in Sociology. My passion for business grew as time passed, so I decided to get a Master's Degree in Digital Marketing at Full Sail University. I graduated as the Salutatorian of my class!
I WASN'T BORN WITH A


SILVERSPOON.
I promised myself that when I had kids, I knew they would never be concerned about how to pay for college. I decided to give my kids the life of my dreams. I swore that they would never have to worry about certain things. My children's education is one of my top priorities.
A two-year toxic relationship took me on a trip to the other side of the world. I took the pieces of my broken heart, packed a bag, and decided to take the world by storm. I ended up at a business retreat in Bali where I strategize with like-minded people to create the brand 'HustlingHotties' a website dedicated to finding side hustles for single moms. This platform has helped to change the mindset of women, show them how to travel the world, and prepare them for reasonable and magnificent waves even as single moms.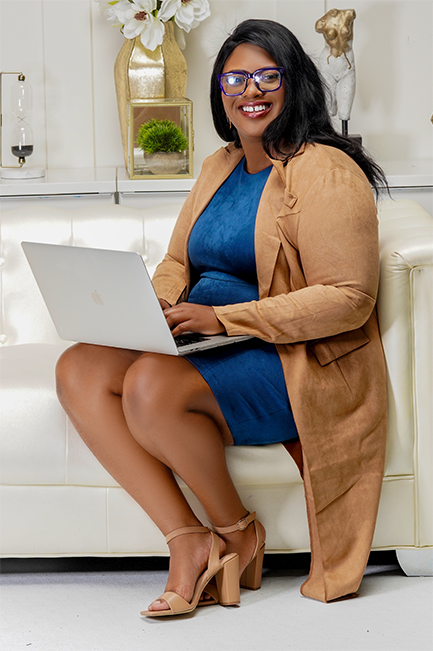 AS A MOTHER, I GIVE MY CHILDREN MY UNDIVIDED ATTENTION,
making them a part of my everyday life; this has given me the opportunity to acquaint and impart them with different cultures and the ability for them to become multilingual. Not only do I homeschool them to make sure their education is top notch so I world-school them!
"Motherhood should not be considered a jail sentence because kids are adaptable. They feed off of your emotions and schedule. Add them into your dream life, not the other way around." -Janelle
All of these roles require organization and I NEED a work-life balance. As a Digital Marketing Strategist and coach, I help my clients to live their dream lives by sharing life-changing ideas, teaching them to take bold steps of standing up, showing up, and speaking up for themselves like never before. I show them how to do this all while managing their home life and creating time for themselves.
Your life will never change until you step out of your comfort zone. Change, they say, begins at the end of your comfort zone, so you have to make a difference intentionally.
I am passionate and intentional about helping brands grow. I take daring moves, and this has helped me achieve my goals. I'm someone who laughs easily and listens closely, and I'll always tell you exactly what you need to do to ensure that your actions align with your vision. As the host of the Janelle Show podcast, we talk about sensitive and real-life issues. My goal for the podcasts is to give tips, tricks, and techniques that help re-strategize and reset a person's mindset.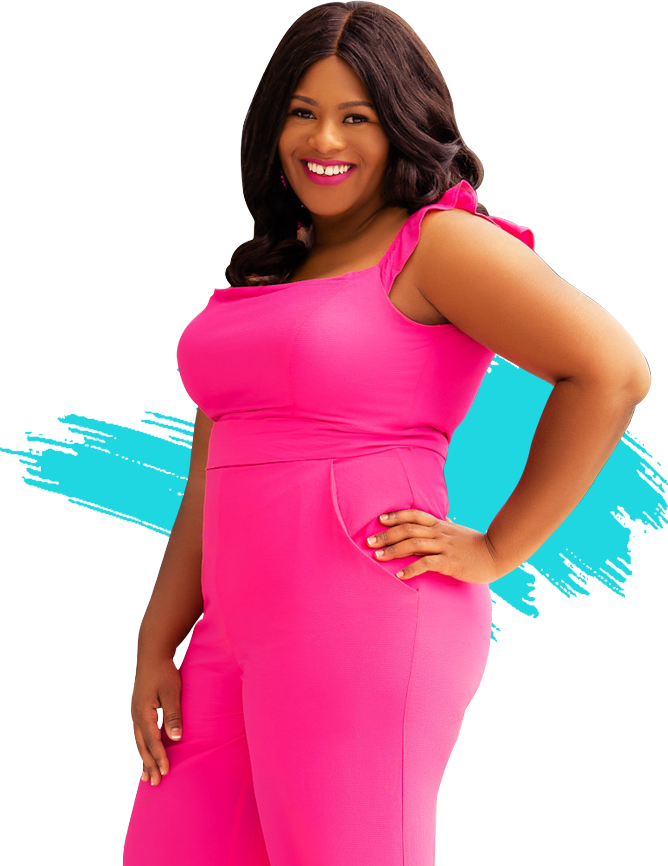 AS A
 BUSINESS COACH 
EXPERT,
I have prompted lots of projects that have left clients with mouth-watering testimonies.
And Guess what!? You can create your dream life too! I want to give you a gift (it will be the first of many)! Visit my Freebie Vault and download the kick in the pants you need to get started. All you need to do is to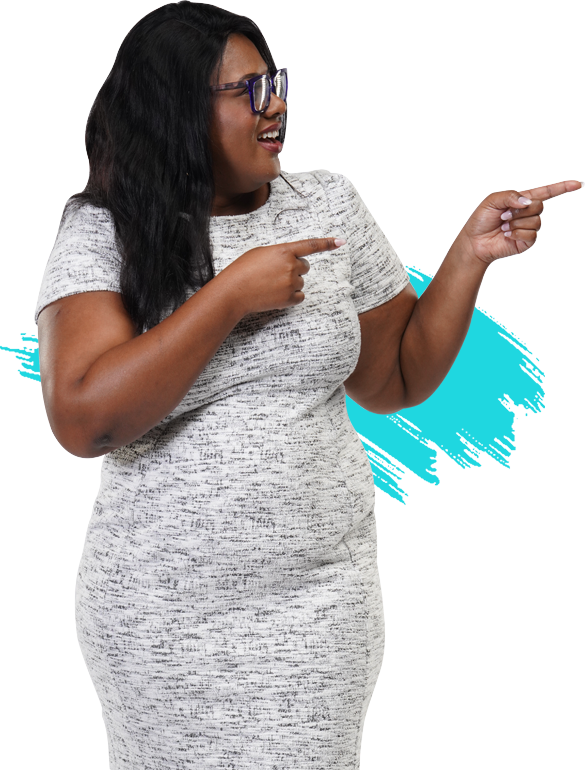 You want it all plus balance but people keep saying it's not possible.
You are ready to take a conscious decision into achieving your actionable goals.
You are ready to increase your brand recognition and accelerate your online presence.
You are ready to add more zeros to your bank account.
You want to step into the extraordinary lifestyle you have been dreaming of.
You want to gain customers' loyalty, trust, and referrals.
You desire a life of freedom and would love to become independent as well as your finances.
 You are ready to learn the strategy that will help you to build an outstanding brand of excellence.

Take a stand for yourself as a woman! You can have it all and it's yours for the taking. Stand up, Speak up, Show up! Nobody's going to do it for you. Be ready to grab your money bag.
I did it! You can do it too. Don't be too comfortable! The world awaits you.