Books
Are you ready to start living the life you always dreamed of ? Check out my Amazon best selling books on entrepreneurship.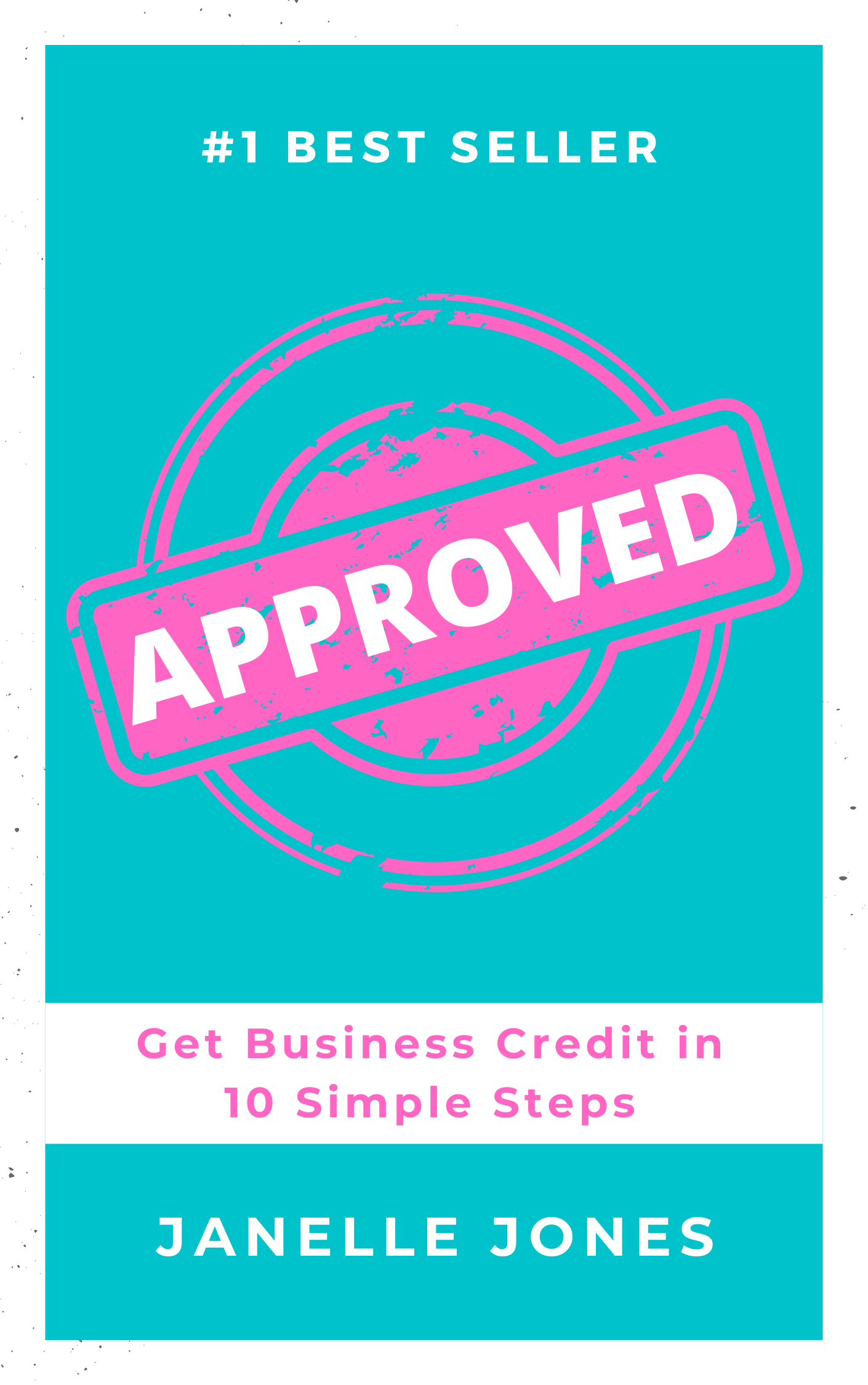 Are you looking to expand your business? Whether yours is a start-up or a seasoned company, taking an enterprise to the next level calls for significant funds injection; what better way to pump up your capital than to leverage the credit options available! But, Alas! Building Business Credit seemingly is a mysterious mundane task for many business owners. Janelle Jones writes a brilliant 18-page book that breaks down building credit into a tangible step-by-step process. This easy-to-follow guidebook packs vital information to help you effortlessly steer your business credit to six figures! What's more, she has done all the hard work for you and included a comprehensive list of creditors to work with and zhuzh up your credit history! Janelle is a passionate and accomplished Digital Marketer and author who has dedicated her time to supporting business owners so they can focus all their energies on nurturing their business. Are you looking for that tremendous shift in your credit? Grab this invaluable resource and build your business credit rating in record time! Get proactive: become the master of your business destiny! This book is a sure way to get your credit approved!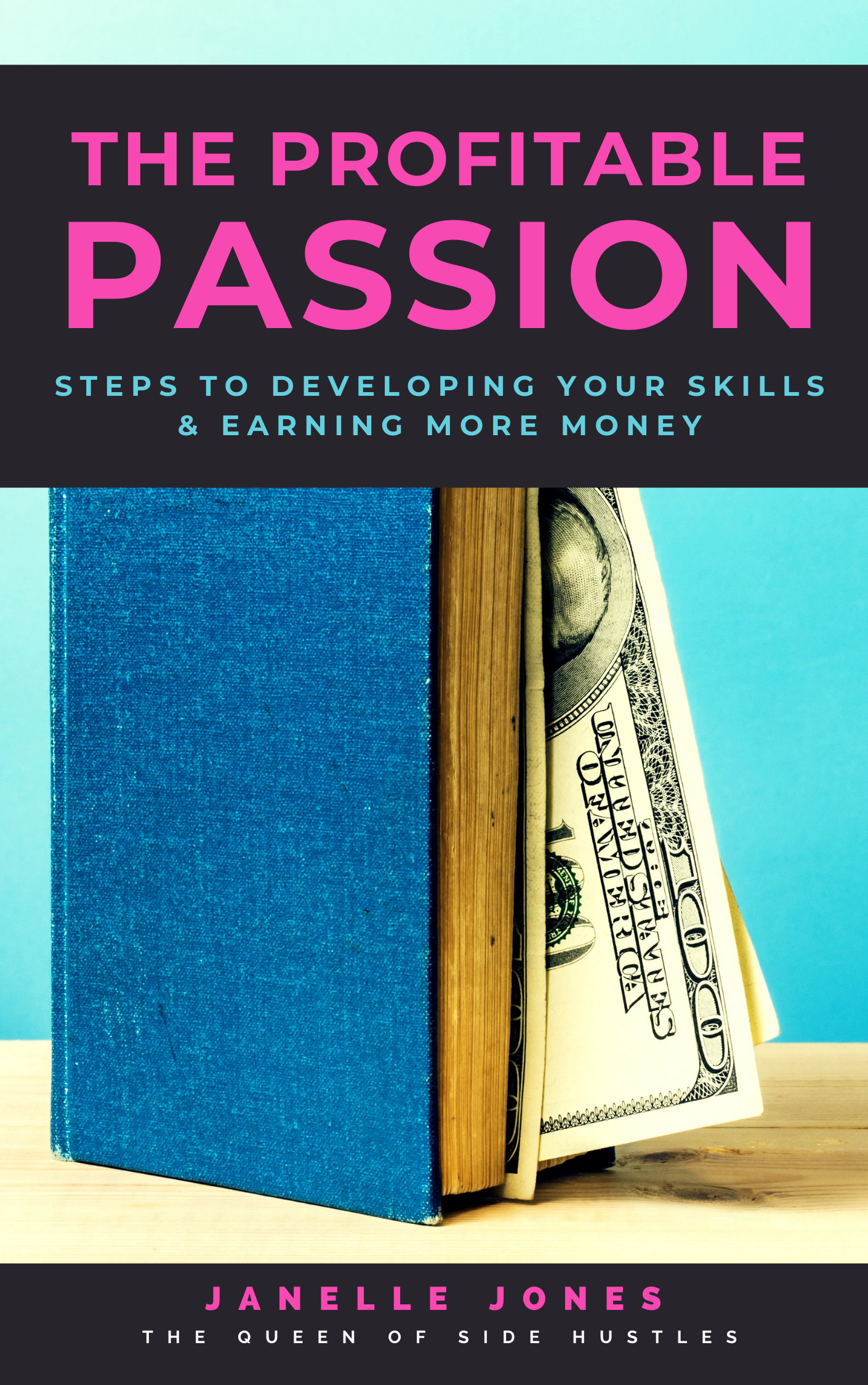 How can one make extra money? This book gives a detailed answer to this question. If you are wondering where to start your journey into a side hustle, then this is the book for you. It gives you the skills and knowledge you may need to get jobs that provide you extra cash. You may already have some of these skills, and polishing them is all you need. If that is the case, the book will help you improve on those skills so that you get those jobs you've been eyeing.
Everyone deserves some extra cash, and the best way to earn that is by making yourself ready for the market.
Having a hustle that you love on the side may be one way out of your routine job. Through this book, you will be able to choose a profitable passion, market yourself, make appropriate charges for your services, and get paid for things you are good at!
The Profitable Passion has close to 100 side hustles and side hustle checklists to choose from! A page of bonus information at the end of the book makes this book work its weight in gold.
What are you waiting for? It is time to improve on those skills and earn those extra dollars. Grab your copy while you still can!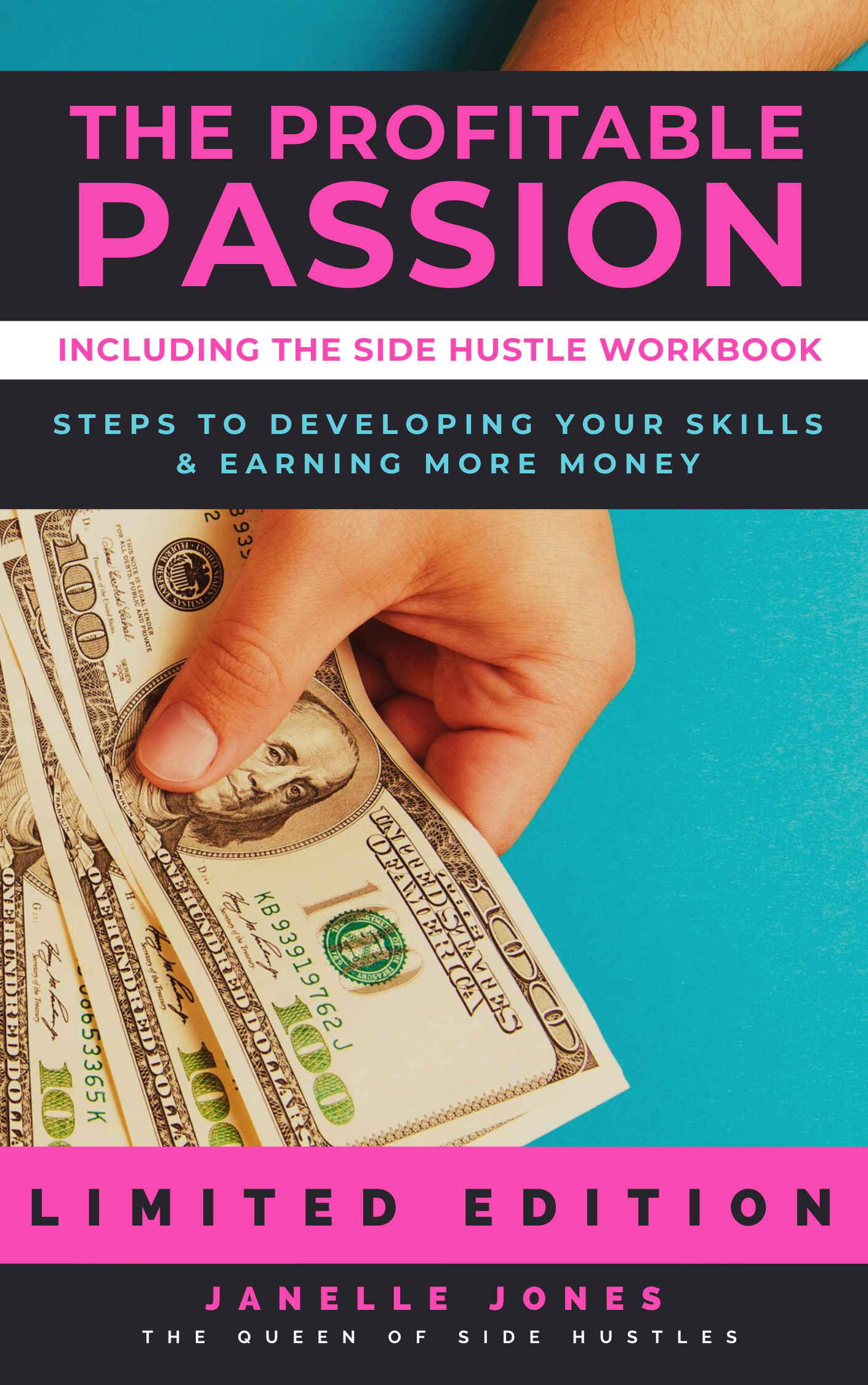 Why do I need a side hustle? Side hustles enable us to make extra cash on the side. But how do you start a side hustle? How do you identify a side hustle that pays? If these are some of the questions in your mind, then this book is for you.
The Profitable Passion: Limited Edition is designed to push you into having the right mindset for a side hustle and having a variety of side hustles to choose from.
How do I begin a side hustle with zero skill? Worry not. This book is your step-by-step guide to becoming successful in your side hustle. This book is for everyone, whether skilled or unskilled. It helps you set daily goals and push you to work on those goals.
Trust Janelle to open your eyes and walk with you as you grow your hustle and become a successful entrepreneur. Through this book, she opens your eyes to learn that those reasons you always give are mere excuses and challenge you into taking huge risks and being ready for consequences.
 By the time you are through with this book, you will identify a side hustle, start it and market it to the right audience. The detailed information on the book is all you need to successfully brand yourself and know your worthwhile setting reasonable prices, equivalent to what you offer the world.
The best part is that this book gives you 100 side hustle ideas that you can work with and sites where you can sell your services.
Get yourself a copy of this and see how you push yourself to be the best version of yourself!
Are you wondering how to make extra money? The Ultimate Side Hustle Workbook is your step-by-step guide to making money on the side. It gives you detailed information on jobs you can do to make extra money. Whether you need online or offline ways of making money, The Ultimate Side Hustle is your book. It gives you 100+ of the most accessible jobs that you can do without any struggle, both online and offline.
The Ultimate Side Hustle Workbook guides you through part-time gigs that people with full-time jobs or other people in need of extra cash can use to boost their income. This book is practical for anyone, whether you are a stay-at-home mom, a student, or employed on a full-time basis.
The hustles vary greatly and fit individuals in all walks of life. Some side hustles are simple and require no educational qualifications, while others require some essential educational background. The payment rates for these hustles vary depending on the job's skills and the energy and time needed to do it. Simply put, there are numerous tasks and employment, and there is something for everyone, based on one's qualifications and passion.
A few extra bucks will do some magic. Wait no more, get yourself a copy of this workbook and be ready to get your first hustle in less than seven days!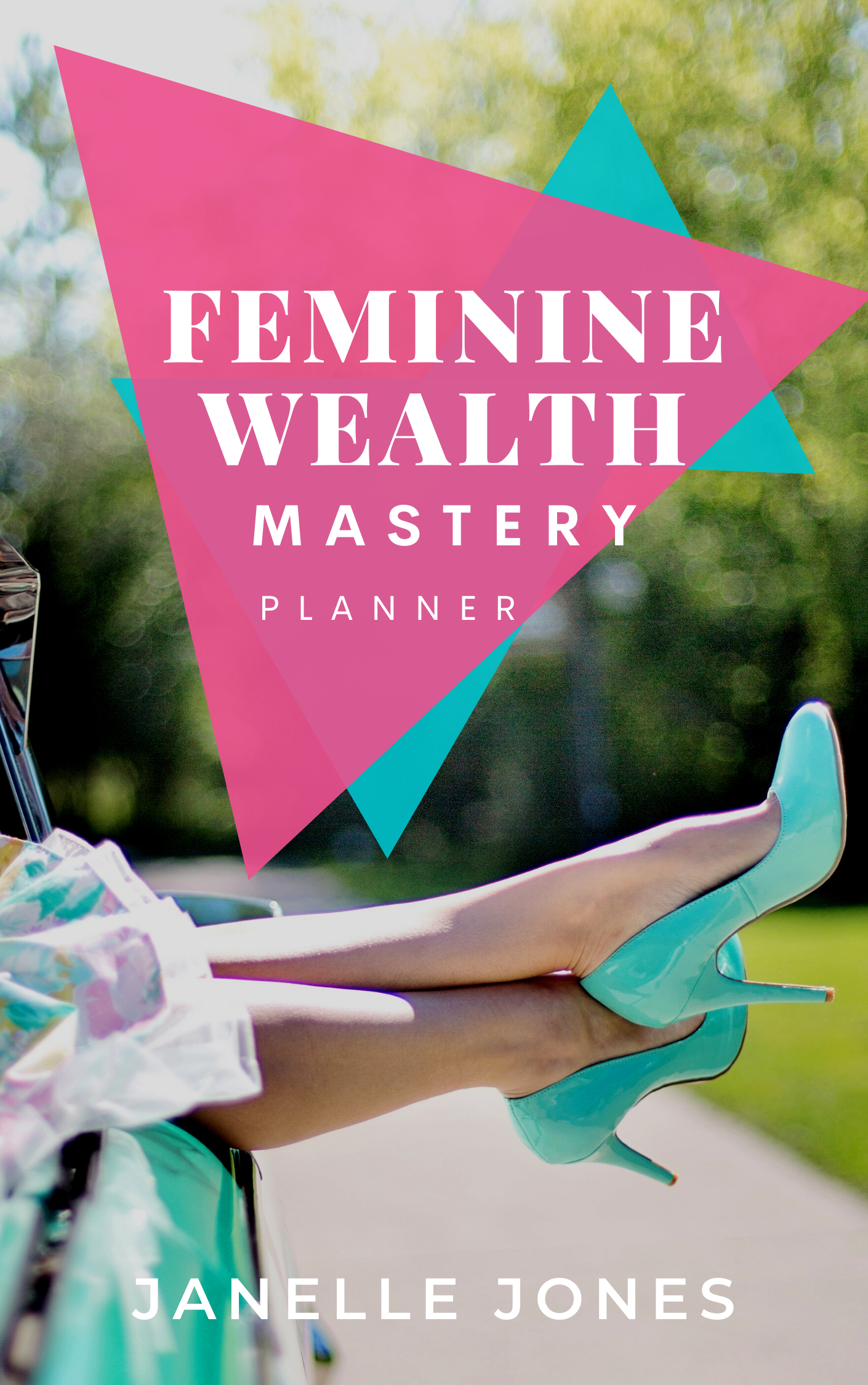 Are you a mother? Did your life "stop" when kids came? How hard has it been juggling between children and career/personal growth? The Feminine Wealth Mastery Planner here is the mother of ALL planners! Your life doesn't have to stop as your children start theirs! With this planner, you can pursue your dreams and be a mother simultaneously.
Get yourself back on track with a copy of this planner. The author, Janelle, had all mums at heart when she made this planner. She knows how forgetful and disorganized mums can get, especially with all the struggles that come with motherhood.
If you've always wished to have an organized life but didn't know where to start, then this is your cue.
The Feminine Wealth Mastery planner gives you 440 pages of an entire organization method to detail all your plans, including the most insignificant ones. The 12 undated months,60 uncoated white, a matte cover, and coil bound to make things even better. All these are at your disposal.
There is no good excuse for forgetting important events and activities. There is even a place for passwords and birthday reminders!
The Feminine Wealth Mastery Planner is a book that helps you set achievable goals, both long-term and short-term. All you need is to break them into weekly or monthly goals.
The only thing blocking you from being a feminine master is you! You are the master of intuitive life fulfillment-go for it! Get yourself a copy and experience the change.