hair by shima beauty salon llc
Shima is a hairdresser who focuses on taking care of natural hair for African American women. Her goal is to make women love their hair no matter its style. She had consistent clientele, but she wanted a place to showcase her work, and clients could book their appointments from her website. 
TARGET AUDIENCE:
Shima's target audience was women from the ages of 35 to 45 who were tech-savvy. They were moms.

CHALLENGE:
Shima used a 3rd party scheduler to book her appointments and showcase her work, but it charged her a significant fee to use its services. The goal of her website was to allow her to pay fewer fees and have complete control of her client's booking process.

THOUGHT PROCESS:
Build an efficient, simple but elegant website that allows clients to not only see Shima's level of work through a photo gallery

THE SOLUTION:
I built a 3-page WordPress website with a dynamic homepage, an information-rich about page, and a gallery page. The site was integrated with an acuity scheduler so her clients could make appointments and google maps for locating the salon. All social media icons were added and connected to the corresponding social media platforms.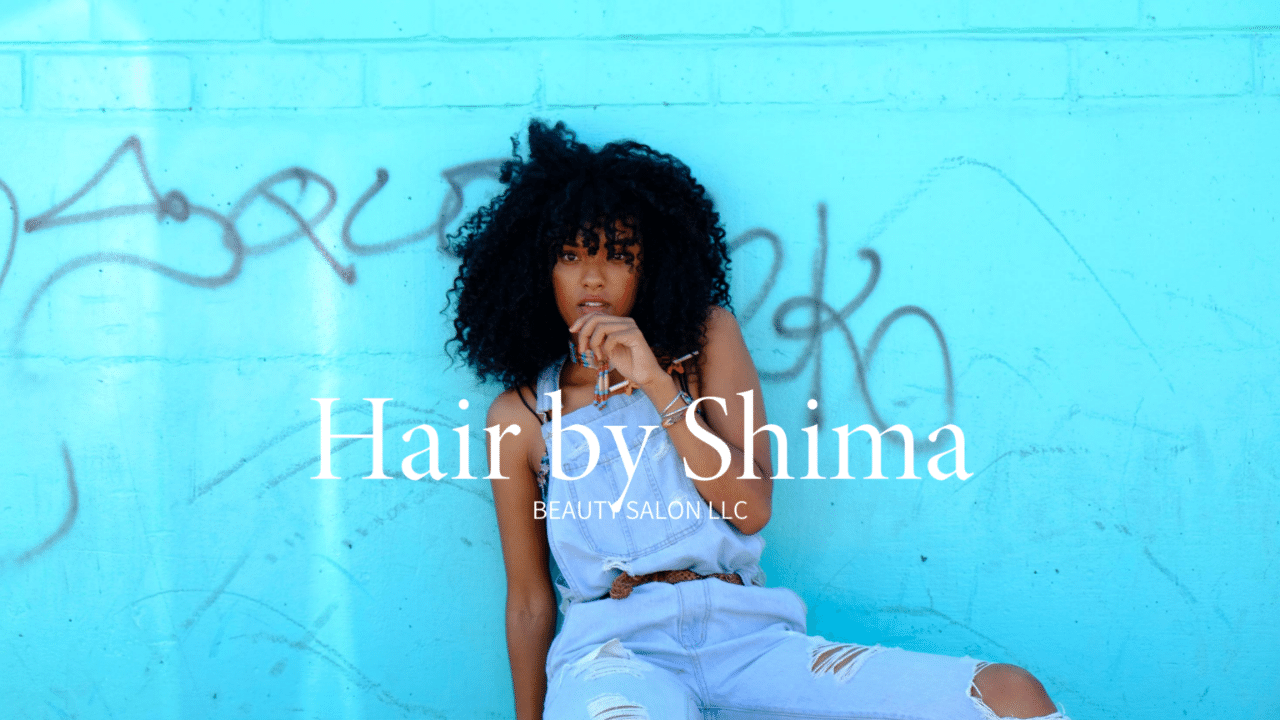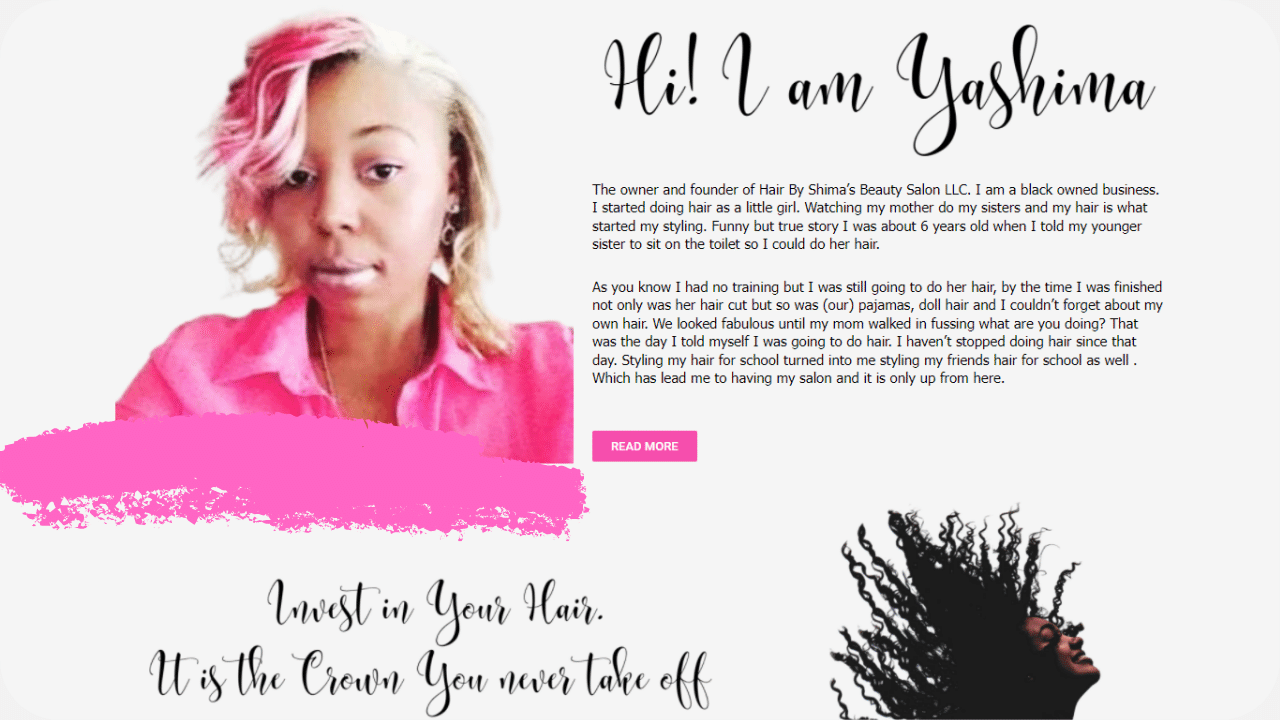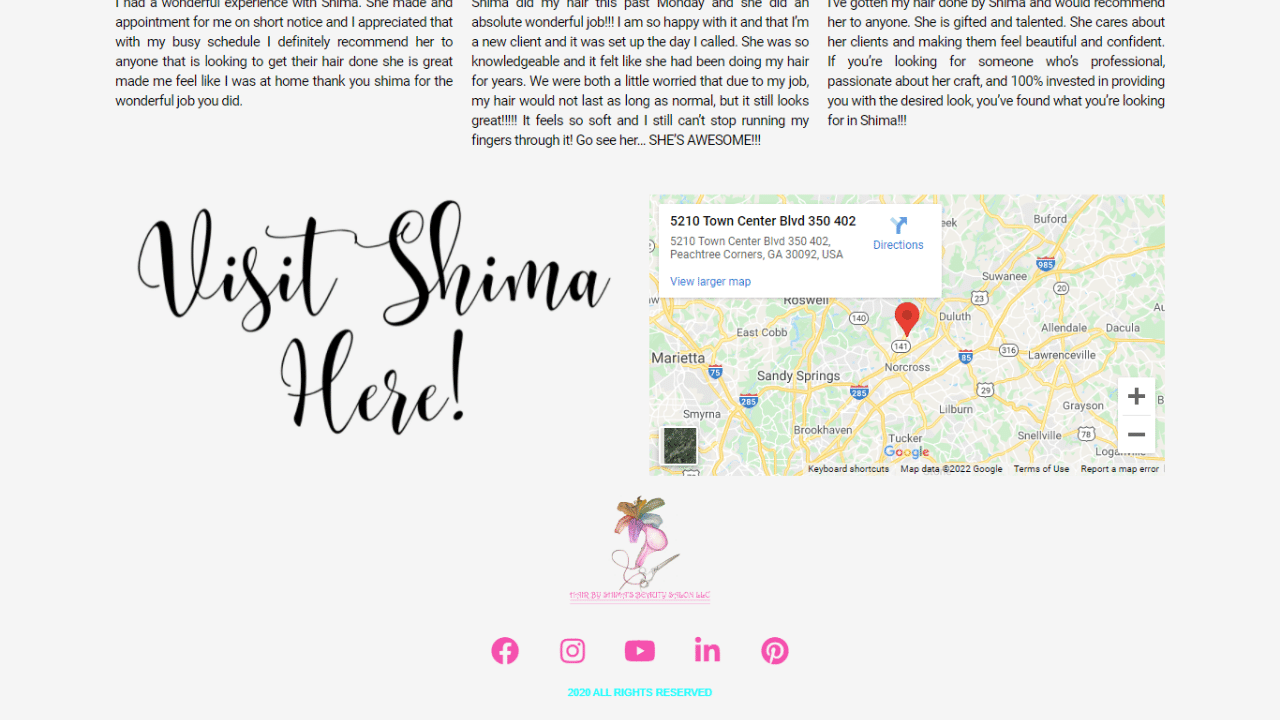 Ready to aim higher for your online business?
Meet Janelle A Jones: brand consultant extraordinaire, entrepreneurial queen, marketing expert, explorer of cities, author, mother, & most importantly— here for you & your business.