Travel is a luxury
Bags, shoes, and clothes are lovely, but freedom is my biggest motivator. My luxury is the freedom to travel long-term and to world school my children. I love to create memories that will last a lifetime. I wrote this book so that you can do the same!
If you would love to travel but don't know how to get started, grab a copy of my e-book! How I traveled to 12 countries with a Toddler and on a budget is a book that gives tips and tricks to travel.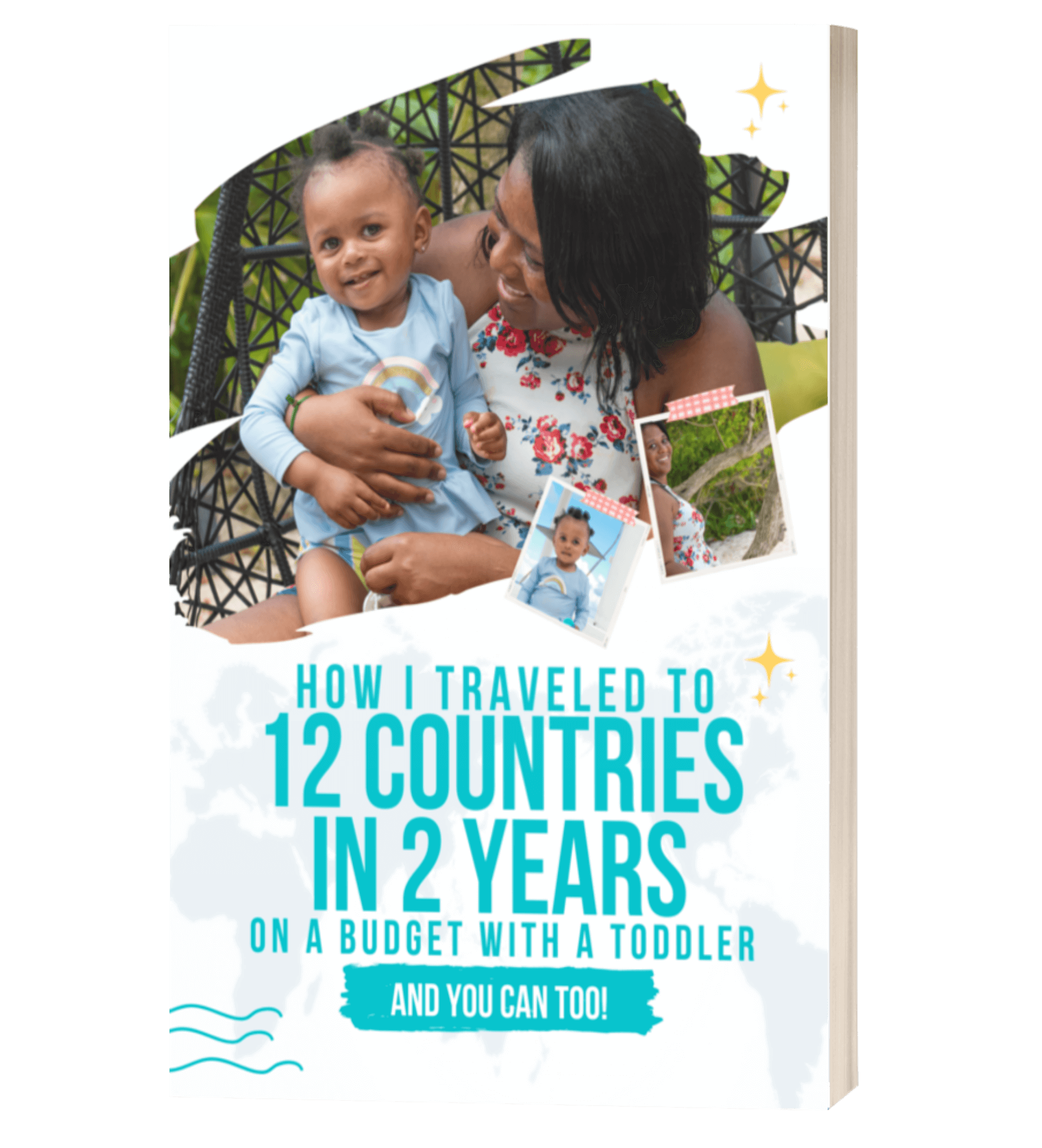 Whether it is six months back-packing across Southeast Asia or one month in Europe with my eight-month-old, travel I am my best self when I am traveling. As a little girl, I used to dream about traveling to 20 countries in 3 years, and now it's a reality. As a digital nomad, nothing is holding me to one place, and there is no limit to how much money I can make. 
As a digital marketing strategist and business coach, I help my clients live the life of their dreams. That could be the administrative assistant who wants to start a virtual assistant business, the teacher who wants to become a life coach or the entrepreneur who wants to scale.  
This lifestyle has given me the ability to not only make as much money as I want but also to manage my children's education. Traveling gives me the ability to immerse them in different cultures and allows them to learn how to speak multiple languages. My kids think attending a wedding in India in February is normal. I love that I can spend days with my children and give them my undivided attention.
14 countries in two years!
There are so many people who say that they can't travel. They say things like it's too expensive. They wouldn't know where to stay and they have kids so they can't travel. I have traveled to 14 countries in a span of 2 years and 8 of those countries were with a 1-year-old. In one year, I went to Jamaica, Guatemala, Indonesia, Thailand, and China. The next year I had my son and then we traveled to England, Denmark, the Netherlands, France, Italy, Costa Rica, and Mexico. It is 100% possible to travel with children on a budget and in this book I give you the tips and tricks that I love to use.
Flights
Travel Hacks, Packing Tricks and Suitcase Suggestions
Packages
Best Deal Sites and Best Package Ideas with Kids
Places To Stay
How to get luxury housing on a budget or FREE!
Cruise
Cheap Cruise Websites, and No Passport needed trips
If you have the desire to travel this is the book for you! In this ebook, I give you tricks I used to travel to 14 countries in 2 years. Including how to book cheap flights, hotels, cruises, and package trips. There are also bonus items on how to make payments on your trip! 
Janelle offers great insight in this book on traveling and how to do it on a budget! The fact she had a baby with her during most of her travels blows my mind! You go, girl! I definitely recommend this book if you're having an itch to travel!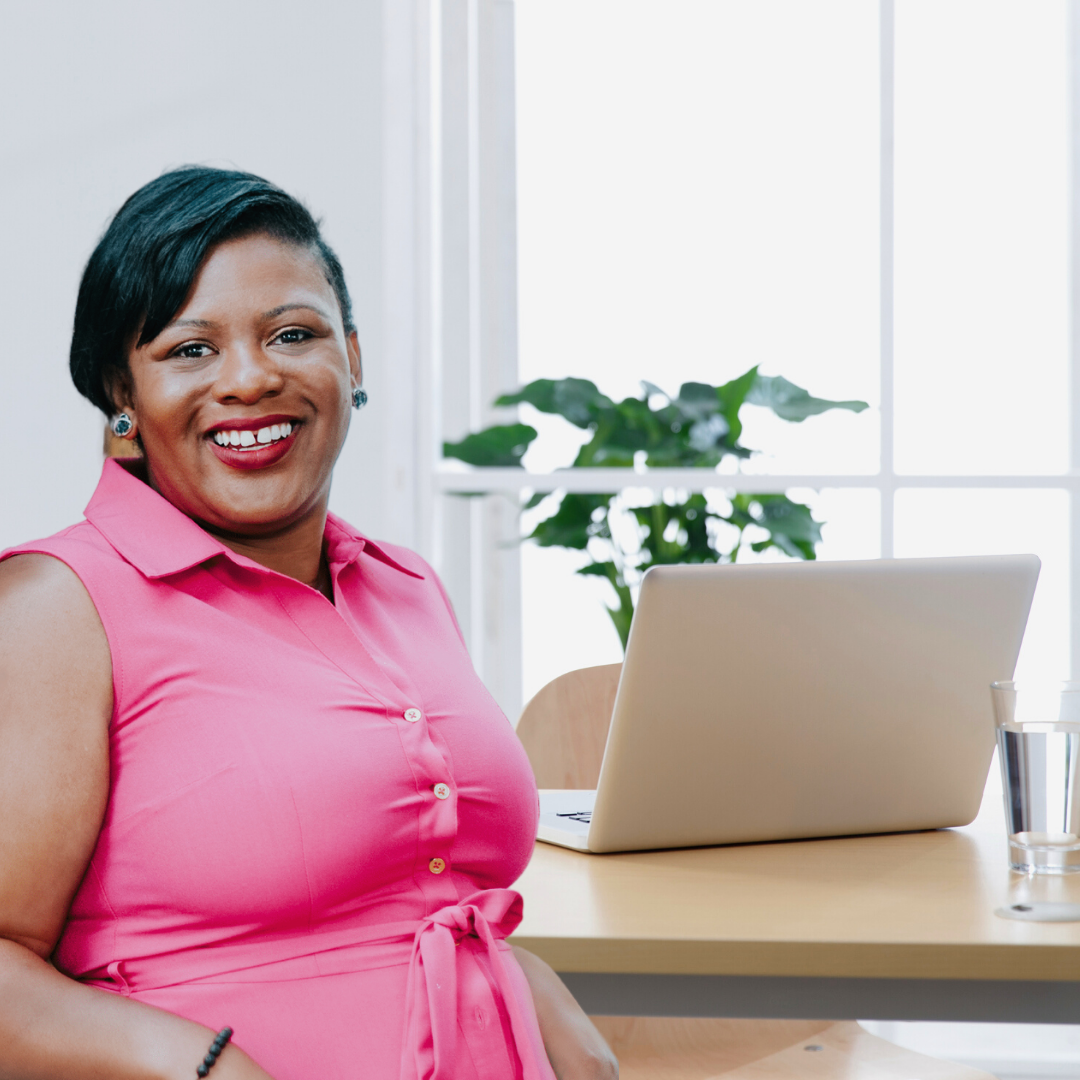 I'm Janelle, your business mentor, and the strategist making sure that all the pieces of your business plan fit together seamlessly. I have one powerful & intentional goal: to help you grow your brand. And I'm not here to do it quietly, either.
I'm somebody that thrives on business-making, life-changing ideas, daring moves backed by rock-solid strategies, and passionate people that are willing to invest in themselves. I'm someone that laughs easily and listens closely, and I'll always tell you exactly what you need to do to make sure that your actions are aligned with your vision. I'm here for meaningful conversations, strategic discussions, and for you. Always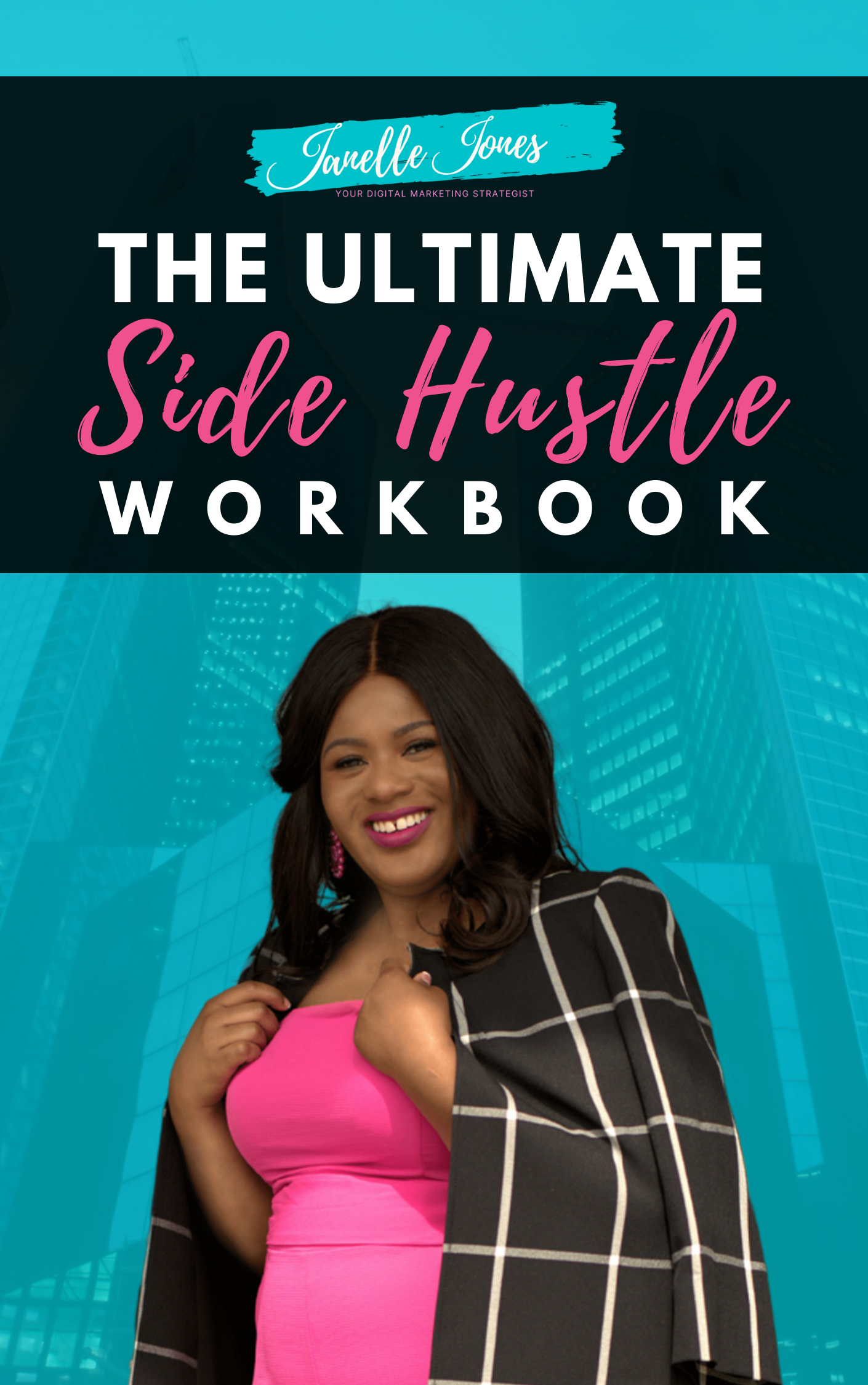 The Ultimate Side Hustle Workbook