I wanted to start a podcast as a way to share my opinion on various topics. I realized that there were unmet needs for women who were seemingly doing it all as mothers, entrepreneurs, and women. There wasn't a strong voice for women who run businesses and live the lifestyle of their dreams on social media and content platforms. In my user research, I realized that people wanted a dedicated space to go to where they could connect with someone who had similar interests and problems.
So I decided to create The Janelle Show to connect listeners with speakers to who they could relate. The Janelle Show Arise provides a dedicated space for motivation, connection, and tangible next steps in business and life. Within 90 days of launching, we were able to build up a loyal community of supporters. People loved the show and they are coming back to re-engage with the same content.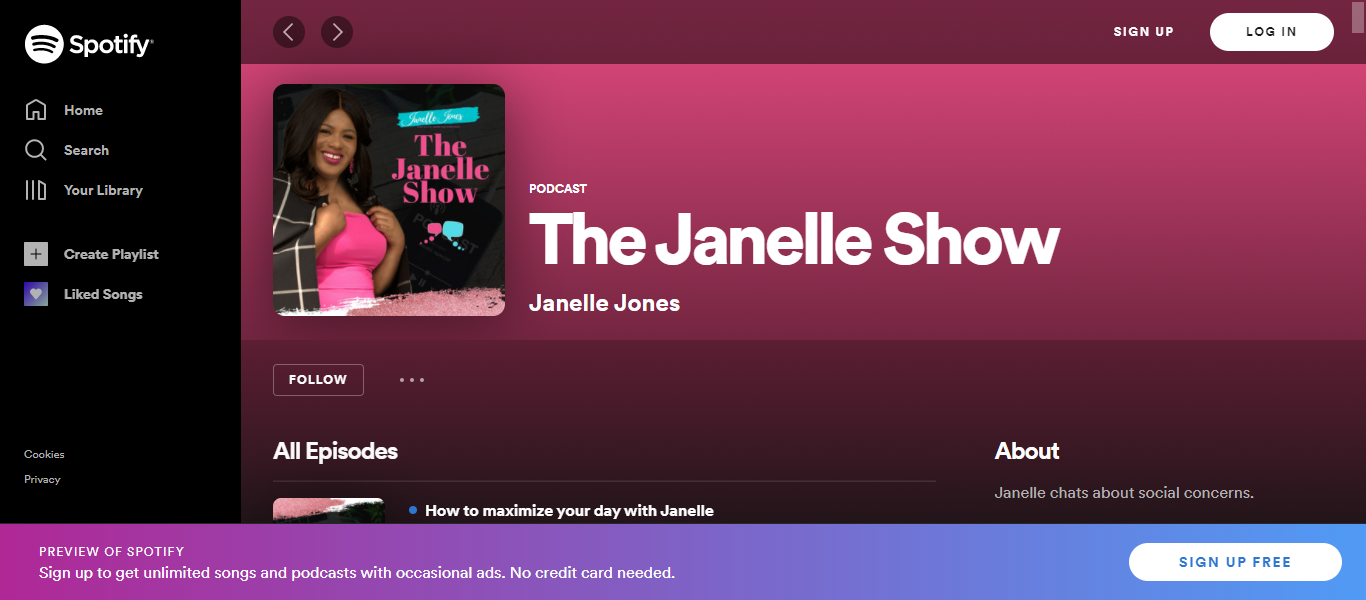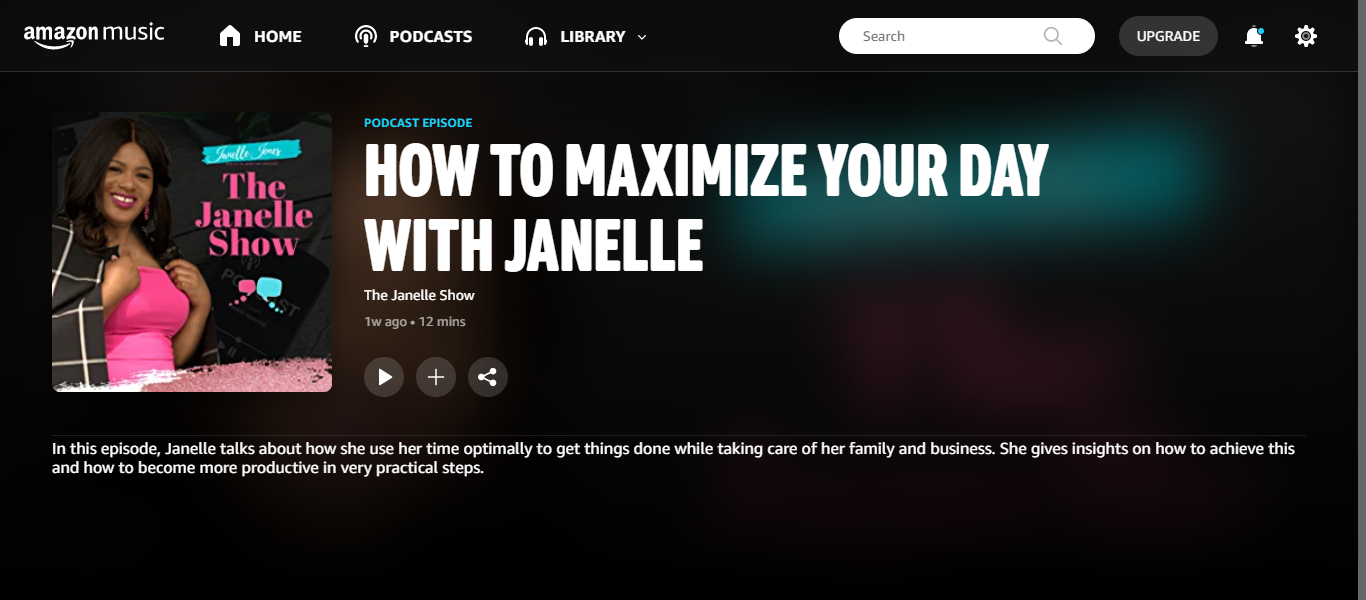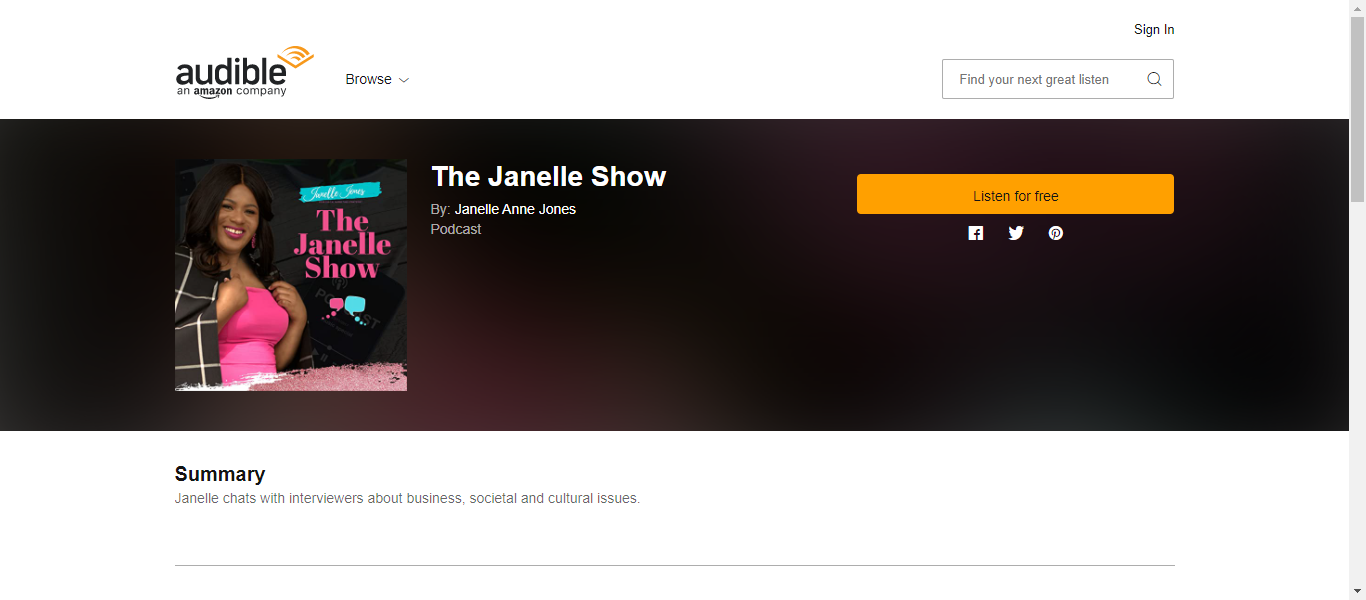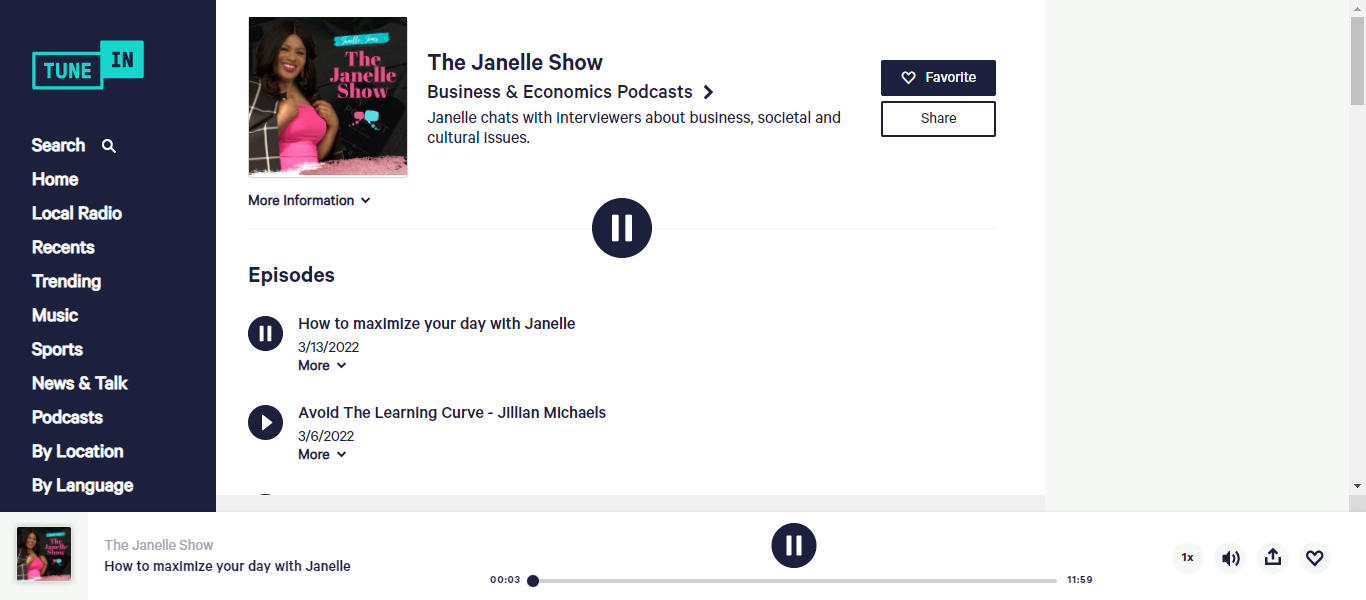 TARGET AUDIENCE
The target audience for the Janelle Show podcast is female entrepreneurs. These women are moms that desire more out of their life and their businesses. 
PODCAST ART COVER- LOGO DESIGN
Our first step was to design the logo and app icon. We held a design workshop to understand the identity and vision of the brand to gather inspiration.
Our goal was to create a logo that would easily communicate what the podcast was and also symbolized the vision and value of the podcast. To communicate this, we explored several different themes, including Text-based logos and image-based logos.
CHALLENGE
Because I was new to podcasting I had to learn everything by teaching myself. So I watched various youtube videos and joined different Facebook groups and podcast networks.
THOUGHT PROCESS
If I could find a way to consistently share my message then I would be able to engage with my audience on a deeper level and find my tribe.
THE SOLUTION
I set up a podcast on the hosting platform Libsyn. I needed items like my podcast art, podcast description, and show notes for every show. I record my podcast on zoom so that I am also able to use the video to market the podcast on youtube. I also use all social media platforms to market the podcast to increase listenership.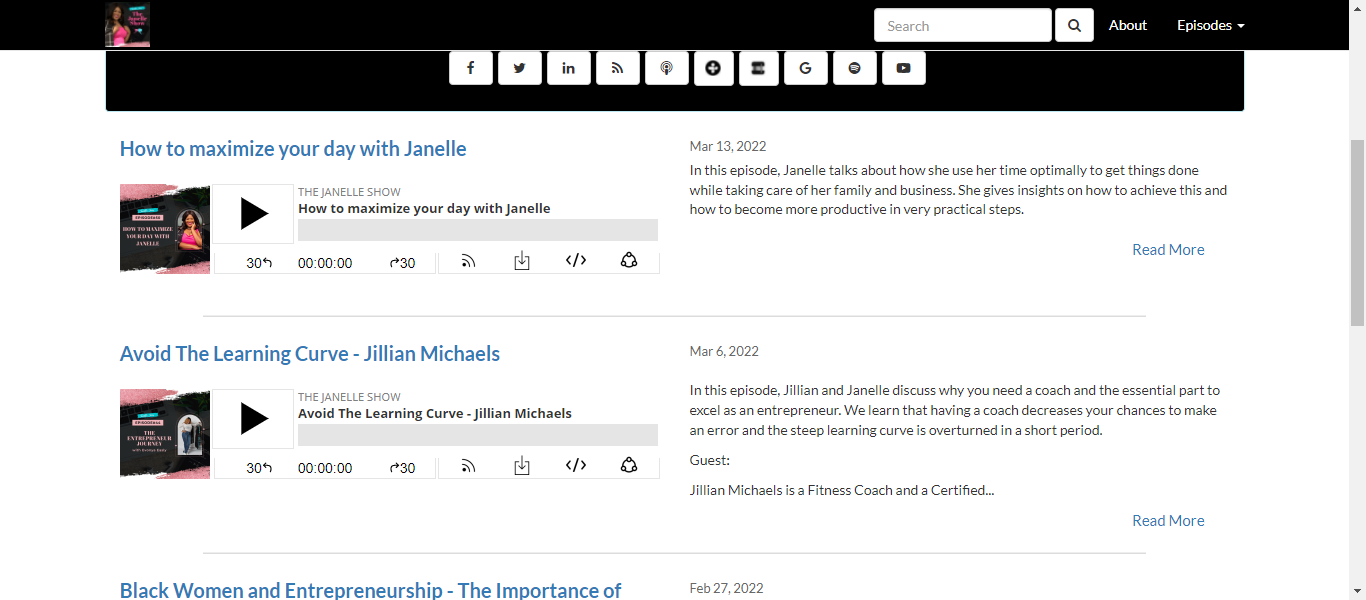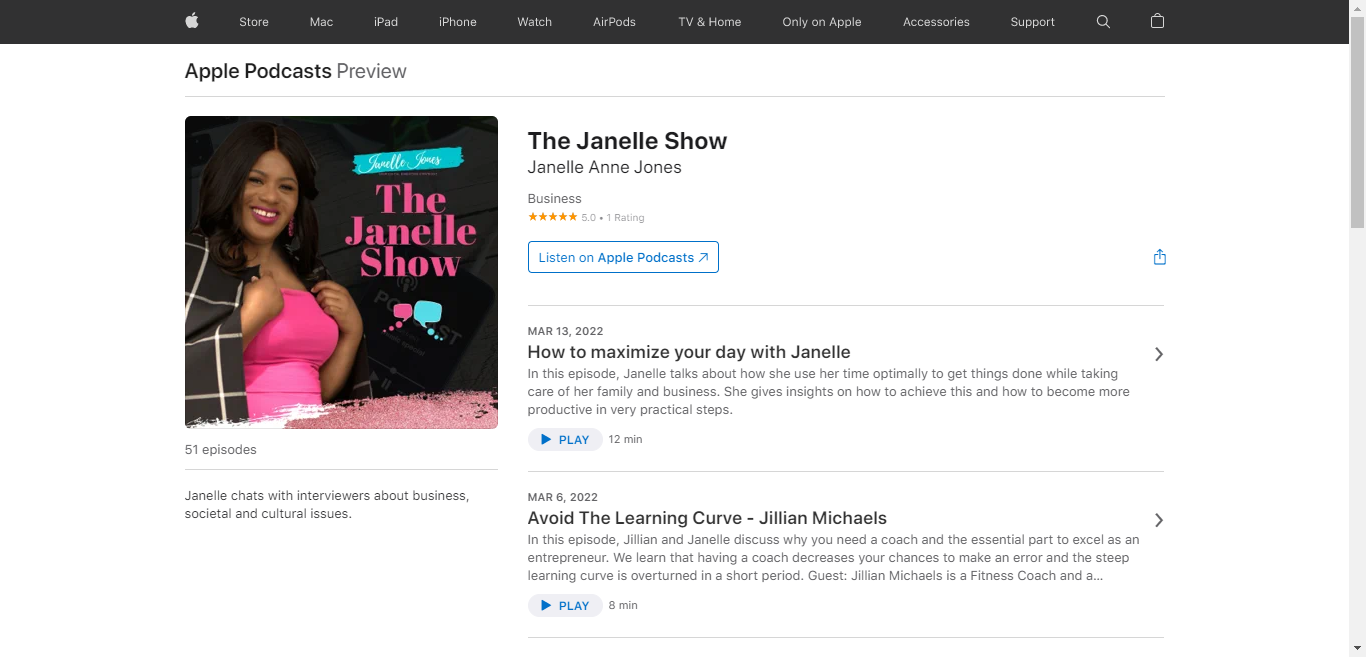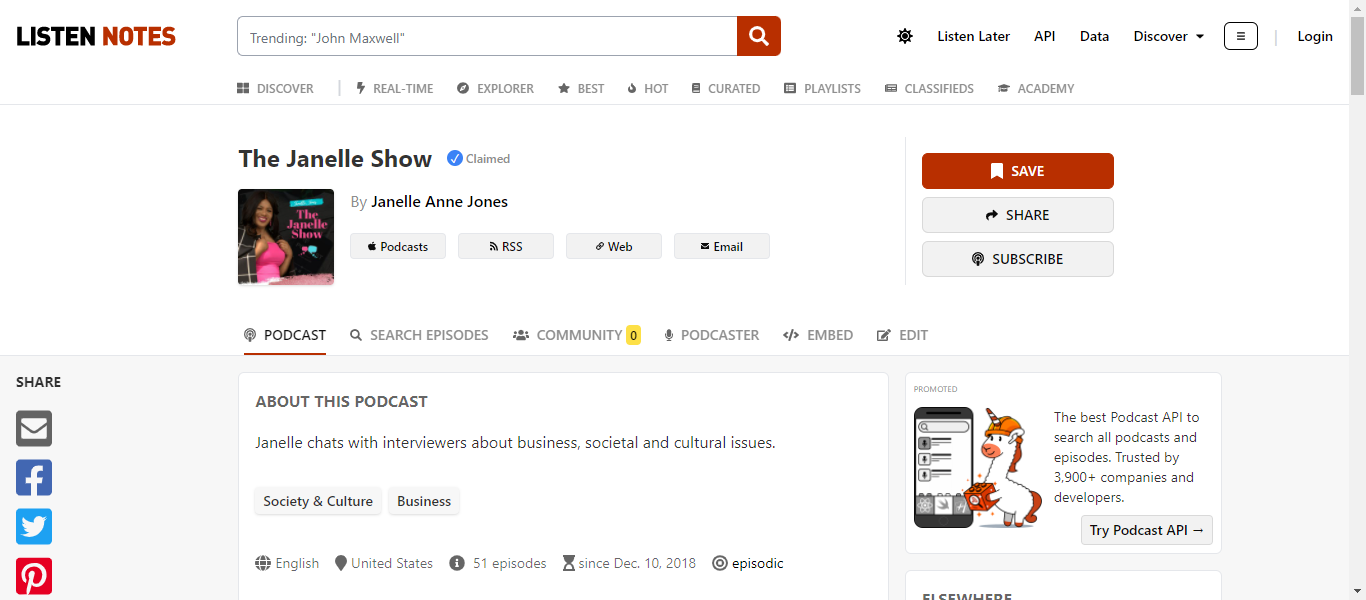 Ready to aim higher for your online business?
Meet Janelle A Jones: brand consultant extraordinaire, entrepreneurial queen, marketing expert, explorer of cities, author, mother, & most importantly— here for you & your business.